Dr. Rebecca Doucet
Dr. Doucet is an orthodontist at both our Village Orthodontics Mississauga practices, Square One area and Erin Mills, as well as our Niagara Falls location.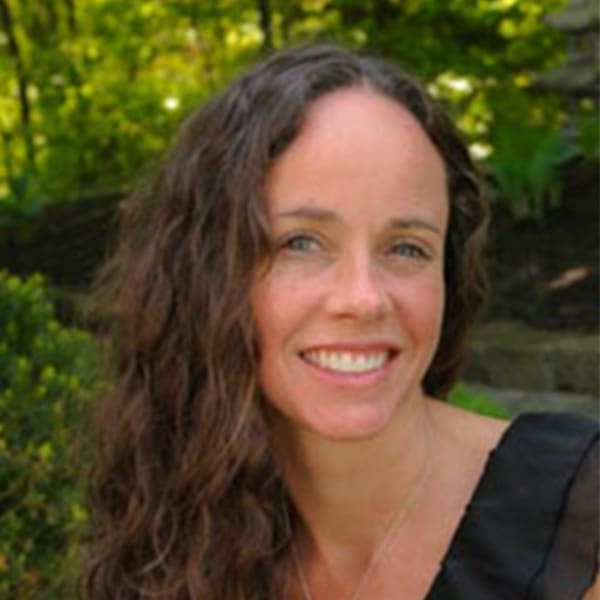 Dr. Doucet, B.Sc., D.D.S., Cert.Ortho., M.S.
Orthodontist | University of the Pacific
Born and raised in the Niagara region, Dr. Doucet has recently moved back to Ontario after spending 14 years on the west coast. She was born on the same day that her father, also an orthodontist, opened his practice, so some say it was fate that she followed in his footsteps!
Dr. Doucet has earned two bachelor's degrees, one in biology from the University of Western Ontario and the other in kinesiology from Simon Fraser University (Burnaby, British Columbia). She completed her Doctorate of Dental Surgery and orthodontic residency at the Arthur A. Dugoni School of Dentistry at the University of the Pacific in San Francisco.
Some of Dr. Doucet's most rewarding experiences while in her orthodontic program were her two medical missions to Bolivia with Rotaplast International. While there, she had the opportunity to work with plastic surgeons, pediatricians, anesthesiologists, and other medical personnel to provide treatment for patients with cleft lip and palate and other craniofacial anomalies.
Upon graduation from orthodontics in 2005, Dr. Doucet was invited to join the practice of one of her instructors in Tiburon, California. Her experiences in California were both exciting and inspiring; however, after the birth of her daughter in 2007, she felt that it was important to be close to family.
Though she was sad to say goodbye to California, she is thrilled to be back home and a part of the Village Orthodontics team. When not in the office, Dr. Doucet enjoys golf, scuba diving, snowboarding, painting, playing the violin, and most of all, spending time with her daughter Jamie.
Visit a Village Orthodontics Near You
Whether you're considering treatment for yourself or your child, we have an orthodontist waiting for you at one of our seven locations across Ontario.
Back to top