Living with Braces
Wondering how to live with braces? Our Southern Ontario orthodontists will answer your questions and help you reach your smile goals comfortably and confidently. 
What To Expect When Straightening Your Teeth With Braces
Over the course of your orthodontic treatment, your mouth will go through a lot of changes, and you're bound to experience some changes in your daily routines as well.
From your oral hygiene routine and eating to social considerations and even athletics, your braces will likely impact many facets of your day-to-day life. Knowing what to expect when you start your braces treatment can help you tackle these changes with confidence. 
Below you will find helpful information regarding what to expect on a daily basis during your braces treatment, and tips to help keep your treatment running smoothly. If you'd like more details on caring for your teeth and braces, we have orthodontists at seven locations across Ontario ready to answer your questions.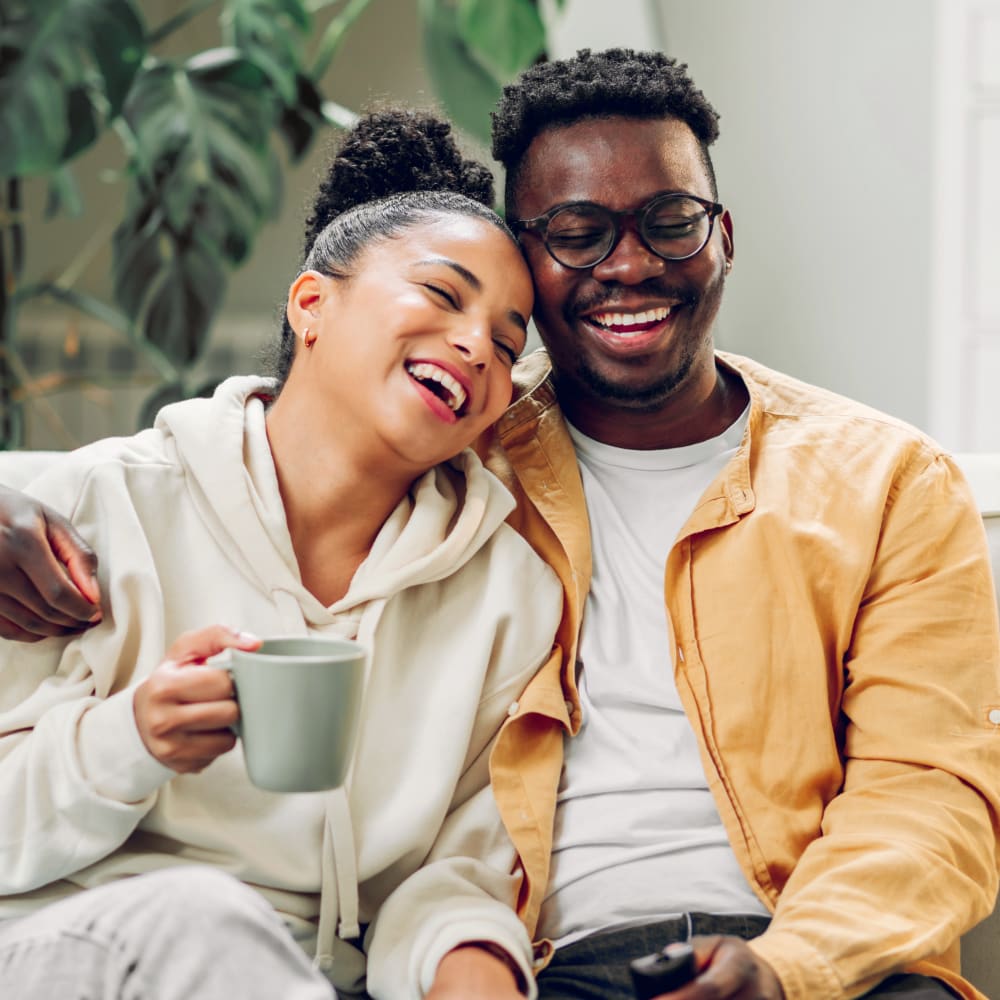 Adjustments
Adjustments are a critical aspect of orthodontic treatment with braces. Every 8-10 weeks you will visit our office to have your braces adjusted. This process keeps your teeth moving in the right direction.
After your braces are adjusted, it is normal to feel some discomfort, typically progressing to soreness that can be expected to last for about 4 to 6 hours after your appointment, much like when you had your braces put on.
Over-the-counter painkillers are typically an effective way to help alleviate any soreness you experience following a braces adjustment. Speak to your orthodontist to learn more.
Elastics
Orthodontic elastics are often a key component of braces treatment, but if your elastics lose their strength and stretchiness, they can't provide the pressure required to help reposition your teeth and jaws.
This is why changing your elastics after every meal, even if they aren't broken, is an essential part of keeping your orthodontic treatment on track. Be sure that you always have extra elastics on hand wherever you go.
Always follow your orthodontist's instructions regarding your elastics and contact our office to let us know if your elastics break frequently or if the hook for your elastics break's off. 
Mouth Guards
Undergoing orthodontic treatment with braces shouldn't stop you from playing the sports you love. It's simply a matter to take extra care to protect your braces and the delicate tissues inside of your mouth.
Throughout your treatment it's important to remember that if you sustain a blow to the face your braces could cause a lot of damage to the inside of your mouth, and can be expensive to fix if damaged.
We recommend wearing a mouth guard to protect your mouth and your braces whenever you play sports. With an an orthodontic mouth guard, most sports can be played with braces.
Eating
Straightening your teeth with braces doesn't mean you have to stop eating all your favourite foods, but you will need to take extra care.
By following your orthodontist's instructions and being cautious when you eat, you'll be able to safely eat most of the foods you enjoy with just a few limitations.
First Day With Braces

For the first 24 to 48 hours after getting braces, your mouth will feel tender. Until your discomfort subsides it's best to stick to soft foods. Avoid tough meats, hard bread and raw vegetables.
Throughout your treatment, protect your braces whenever you eat. Your orthodontist will provide guidance around dietary limitations and adjustments to make to your eating habits.
Cleaning your teeth and braces after each meal will be essential for maintaining good oral health while undergoing treatment with braces. Use a regular, soft toothbrush, brush down from the top and then up from the bottom on each tooth with braces.
Your orthodontist may recommend using a Proxabrush, to clean out the spaces between braces. Insert the brush downwards from the top and then upwards from the bottom between two braces at a time. Be sure to take several strokes in each direction before moving to the next space.

Foods to Avoid

Foods that are chewy such as bagels, licorice
Hard foods including candy, nuts, raw vegetables
Foods that could stick to your teeth or braces such as caramels, or gum
Crunchy foods including popcorn, ice, and chips
Foods you have to bite into such as apples, corn on the cob or carrots
Retainers
Getting your braces off is certainly exciting, but it isn't the end of your treatment. Now, it's time to protect that straight new smile.
Your retainer is the next step in creating a straighter smile you can enjoy for years to come. Follow these instructions to help your appliance work effectively.
Learn More About Retainers

Follow the retainer instructions provided to you by your orthodontist.
Your retainer is safest when it's in your mouth. When you take your retainer out for any reason store it in its case so that it does not get lost or damaged. If your retainer is lost or broken, call us right away. Replacing a retainer is expensive, but with proper care, yours could last for many years!
Once a day it's important to thoroughly clean your retainer using a toothbrush, warm water and toothpaste. Brushing retainers helps to remove plaque and eliminates odours. Remember that using orthodontic appliance cleaners does not take the place of brushing!
When you first begin wearing your retainer it may be difficult to speak, but this will get better with time. Practise talking, reading out loud, or singing to get used to your retainer faster.
Be sure to always bring your retainer with you to your orthodontist appointments.
Heat and retainers don't mix! Keep your retainer away from hot water, hot car dashboards, pockets, and the washing machine to avoid damage.
Hygiene
Often people get braces as a way to improve the appearance of their smile. Good oral hygiene also plays a key role in achieving this goal. 
Braces create small spaces and crevices where plaque can build up, leading to tooth discolouration and oral health problems that can mar the appearance of your smile.
Brushing

Brush with fluoride toothpaste after every meal or snack to protect your oral health. A Waterpik or air flosser can be helpful in flushing out stubborn food particles.
Using a regular, soft toothbrush, brush down from the top and then up from the bottom on each tooth to remove plaque and debris from around each brackett and between teeth.
A Proxabrush is a specially shaped toothbrush designed for cleaning out the spaces between braces. Insert the brush downwards from the top and then upwards from the bottom between two braces. Move brush several times in each direction before moving to the next space.

Flossing

You may find that flossing your teeth with braces is easier than you imagined. Simply feed the floss down through the space between the arch wire and your teeth. Pull the end gently towards the back of the tooth and draw the floss up and down between the teeth you are flossing. Take care to avoid pulling with too much force around the arch wire.
Visit a Village Orthodontics Near You
Whether you're considering treatment for yourself or your child, we have an orthodontist waiting for you at one of our seven locations across Ontario.
Back to top