Orthodontic Sports Mouth Guards
Orthodontic treatment doesn't mean giving up your favourite sports. At Village Orthodontics we can discuss if mouth guards are right for you.
Protecting Your Mouth & Your Braces
Straighten your teeth while continuing to play the sports you love. Sports mouth guards help to protect your teeth and mouth, while preventing damage to braces.
Braces treatment shouldn't stop you or your child from playing sports, but it's important to be aware that a hit to the face can lead to painful injuries due to the impact of braces components on the soft tissues of the mouth.
To protect the health of teeth and soft tissues of the mouth, our Ontario orthodontists always recommend wearing a custom-fitted mouth guard when taking part in sporting activities.
Custom sports mouth guards also offer increased protection for the delicate brackets and wires that make up your orthodontic appliance.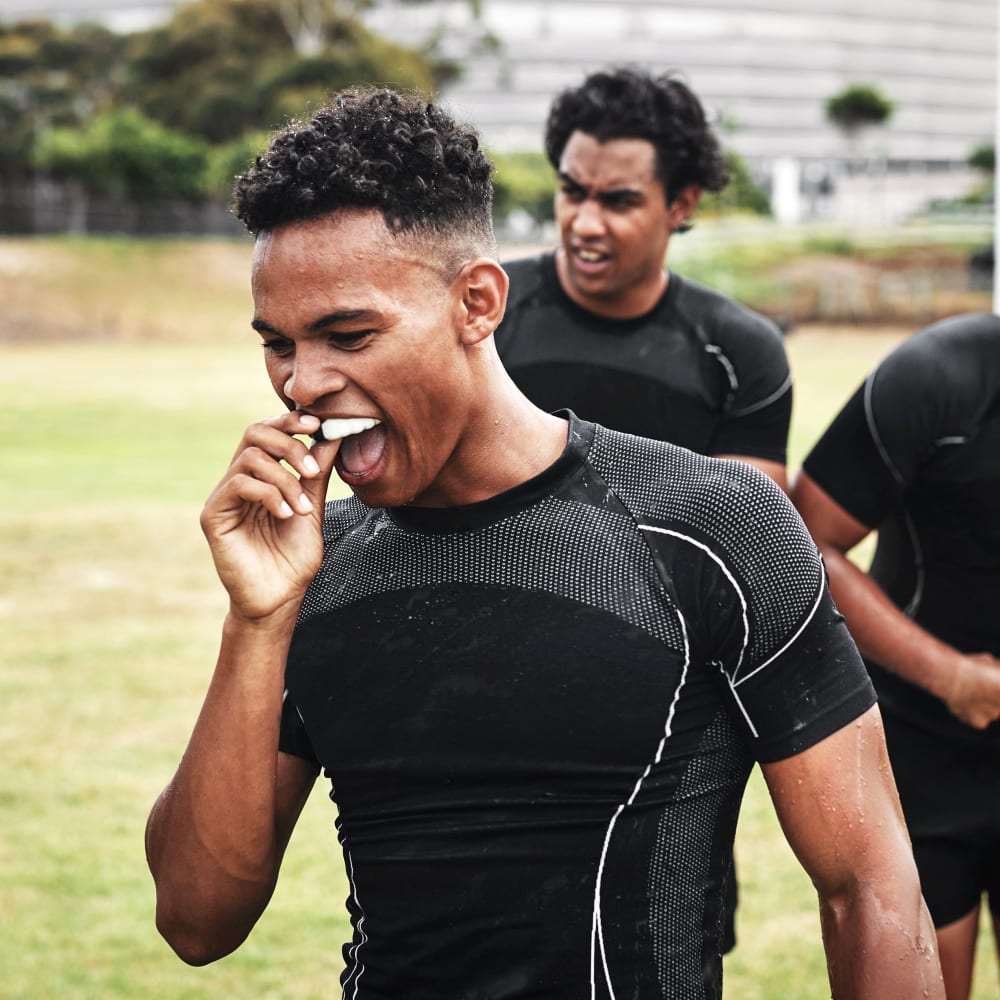 Caring For Your Transforming Smile
We take pride in helping patients achieve straighter smiles. Protect the health of that transforming smile with a custom-fitted sports mouth guard from Village Orthodontics.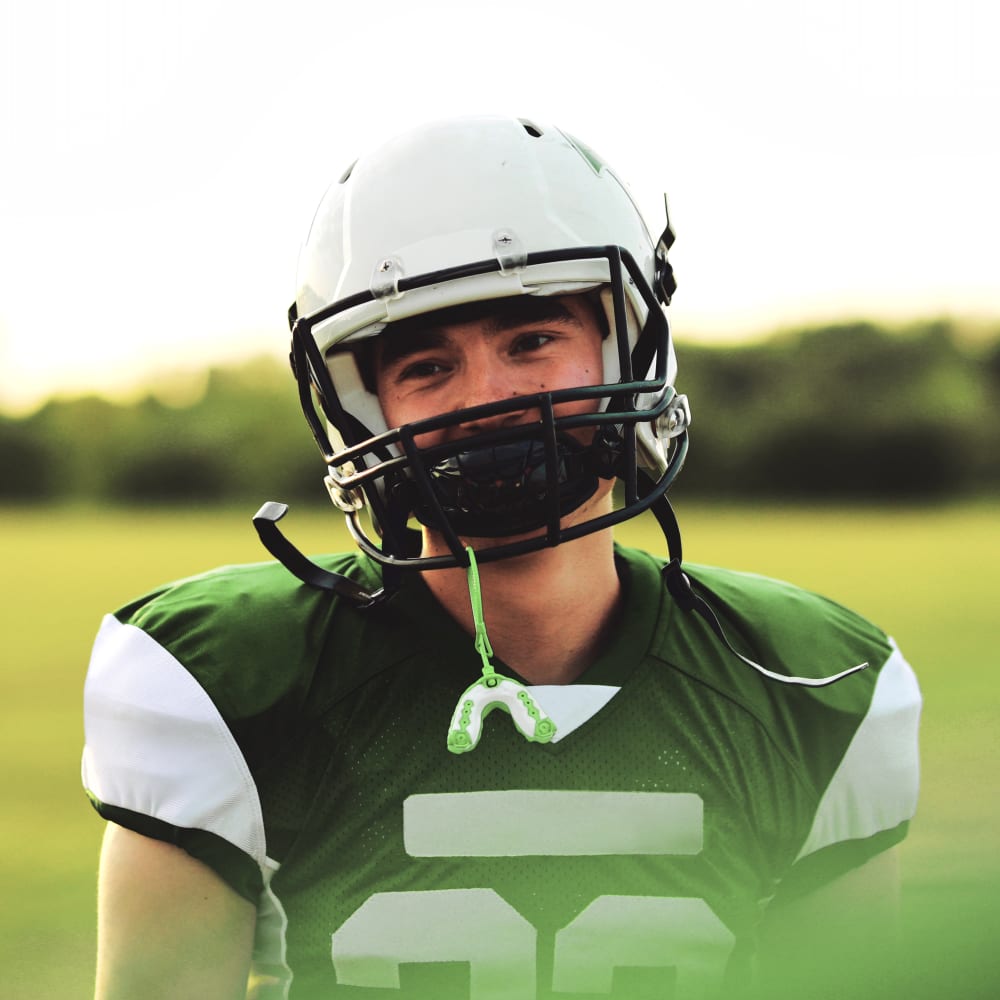 Benefits of Wearing Custom Fitted Sports Mouth Guards
Some of the ways that sports mouth guards can help protect the oral and overall health of you or your child include:
Cushioning teeth from impacts
Reducing the risk of facial fractures
Lowering the chance of concussion
Protecting the soft tissues of the mouth from sharp metal brackets and wires
Our Ontario orthodontists will assess if sports mouth guards are right for you. 
Visit a Village Orthodontics Near You
Whether you're considering treatment for yourself or your child, we have an orthodontist waiting for you at one of our seven locations across Ontario.
Back to top