Orthodontic Braces in Ontario
Our 7 Village Orthodontics locations offer a wide range of traditional and low profile braces to treat the smiles of patients in Guelph, Mississauga, Toronto and beyond.
Book Consultation
Creating Healthier Smiles With Braces
While many people are concerned about the aesthetics of traditional braces, this effective orthodontic treatment option is now available in a range of low profile styles.
Orthodontic braces be it Ceramic for maximum esthetics or metal to show off your new hardware is a patient choice. Our Ontario orthodontists will work with you to determine the best braces style to meet the smile needs of you or your child.
Whether we are working with you to address mild orthodontic issues or more complex concerns, we're committed to helping you and/or your child feel at ease every step of the way. We know it can be daunting to think about orthodontic treatment at any age. At Village Orthodontics we are dedicated to working at your pace and answering all of your questions along the way.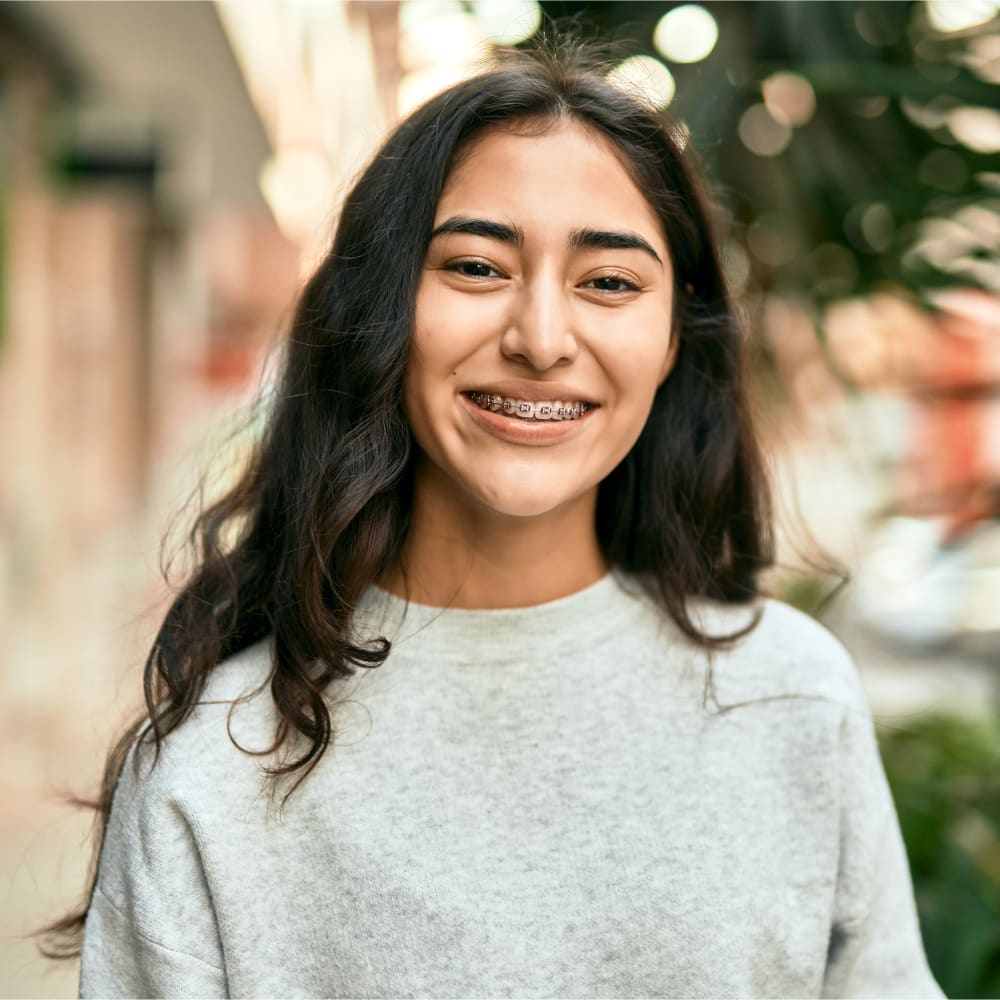 Achieve Healthier Smiles With Braces
Every smile is unique. At Village Orthodontics we will listen to your concerns, then work with you and/or your child to find the best braces solution to address your orthodontic issues.
The Importance of Straight Teeth
While aesthetic concerns are often the main reason people turn to orthodontic treatment, it's important to understand the health benefits associated with braces treatment.
Straight teeth not only help you effectively bite, chew and even speak, they also contribute to overall oral health, as they can be easier to brush, clean, and floss. The ability to better care for your teeth through proper oral hygiene can help to prevent future cavities and periodontal disease.
Our orthodontists in Ontario can completely or partially treat a variety of jaw and tooth misalignment issues using orthodontic braces, including overbite, crossbite, overjet and crowded teeth.
At Village Orthodontics we will perform a clinical examination of the mouth and jaw to determine the nature and severity of the orthodontic condition, listen to your concerns and goals, then recommend the best treatment option for you or your child.
Visit a Village Orthodontics Near You
Whether you're considering treatment for yourself or your child, we have an orthodontist waiting for you at one of our seven locations across Ontario.
Back to top