Invisalign for Adults in Ontario
If you're and adult looking to correct crowded teeth, crossbite or another orthodontic condition, Invisalign from our Southern Ontario orthodontists may be right for you.
Achieve a Straighter Smile with Removable Clear Aligners in ON
With Invisalign clear aligners, we can help straighten your teeth - without the wires or brackets that come with braces. 
For many adults seeking orthodontic treatment, aesthetics are a concern. Smooth, plastic Invisalign clear aligners from our orthodontists in Ontario may be an ideal treatment option. 
A casual observer will have challenges spotting them on your teeth, making it easier to enjoy dinner with friends or speak with confidence at work. And when you feel more confident in your smile, you may find it easier to strive for your best in other aspects of your life.
Because your clear aligners will be removable, you may have an easier time maintaining your oral health with a rigorous brushing and flossing routine, which will help to keep cavities and other issues at bay.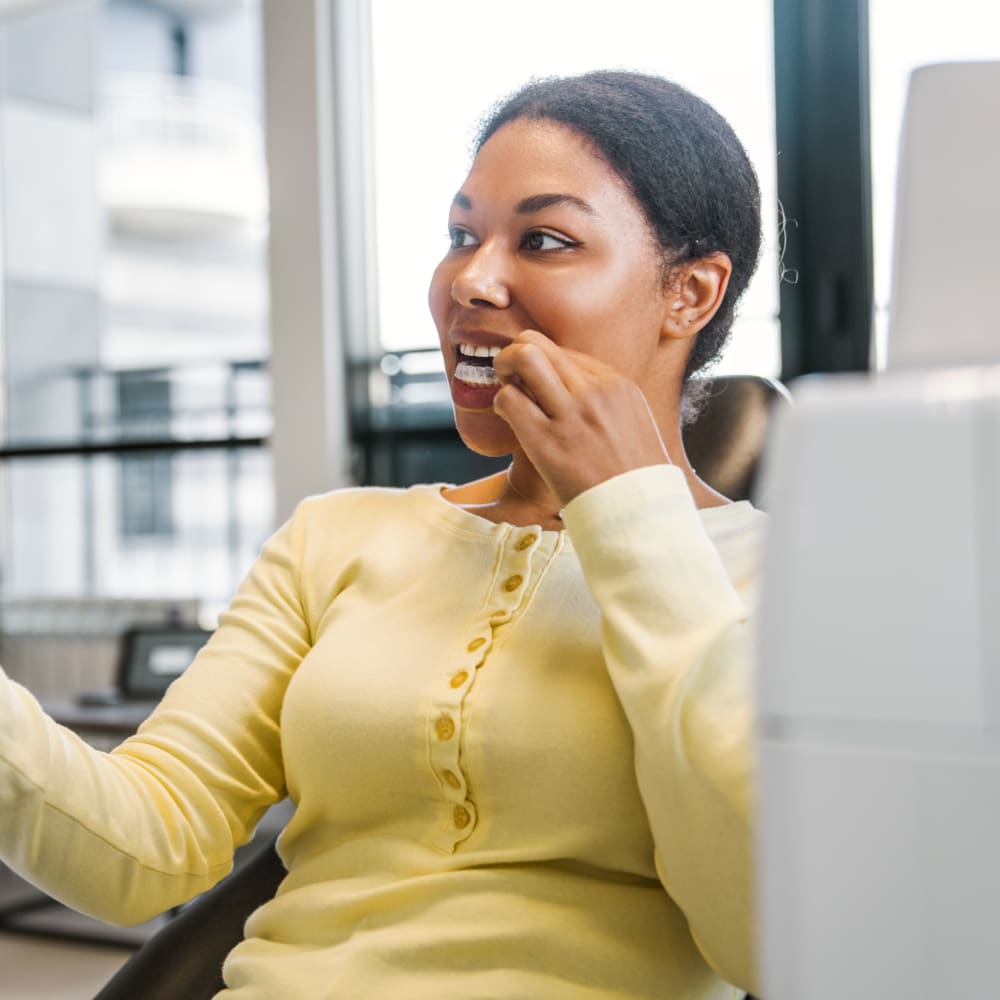 Clear Aligner Treatable Cases
Our orthodontists at Village Orthodontics recommend Invisalign clear aligners to help treat a wide variety of dental issues in adults, from open bite to crowded or gapped teeth, and more.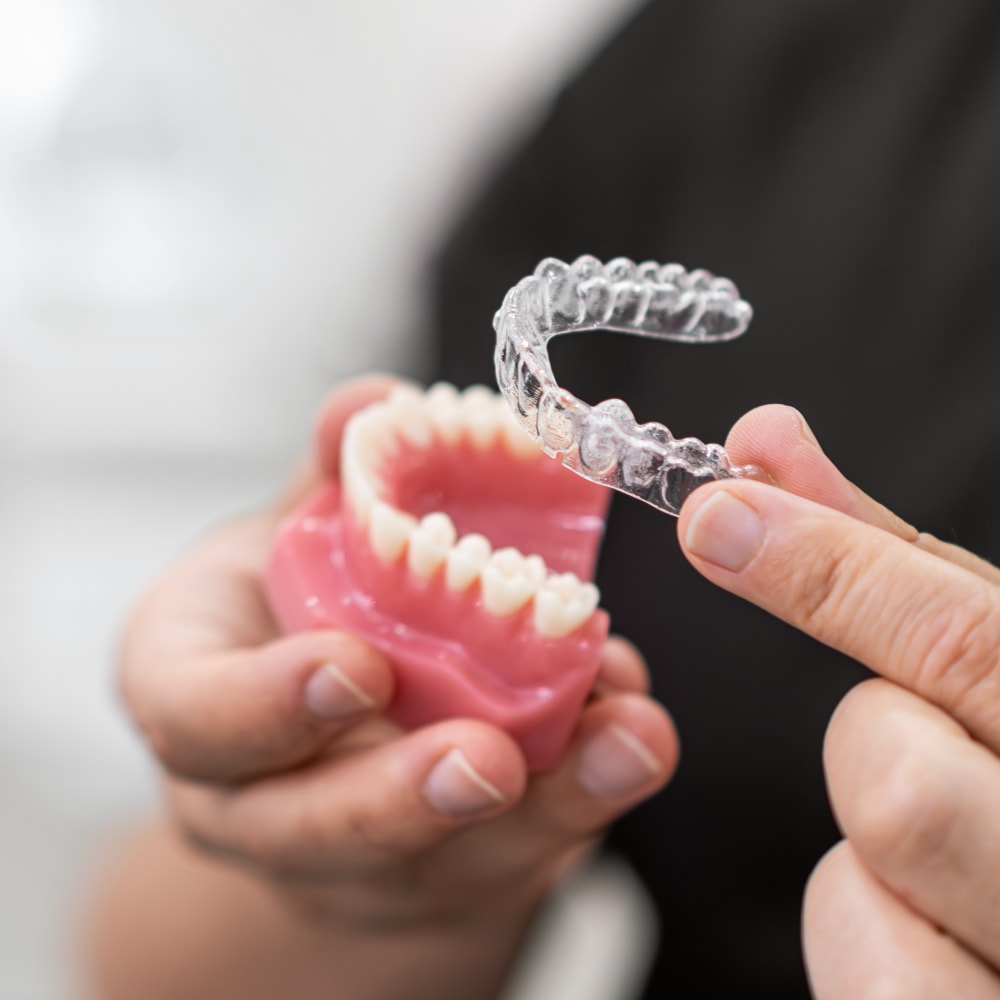 The Invisalign Treatment Assessment & Process for Adult Smiles
Schedule an orthodontic assessment at Village Orthodontics to find out if clear aligners are an appropriate option for resolving your dental issues.
Your Invisalign clear aligners will be designed specifically to fit your smile, then shipped to our orthodontists in Ontario, where you can pick them up and start treatment. 
While you'll see your orthodontist for in-person appointments when required, your orthodontist can monitor your progress with built-in remote monitoring. 
You'll need to wear your Invisalign clear aligners every day for a minimum of 20-22 hours, removing them only when necessary to eat, drink, brush and floss. 
Your orthodontist will advise when to switch your aligners to the next in the series based on your treatment plan, so your teeth can gradually move into their prescribed positions.
Visit a Village Orthodontics Near You
Whether you're considering treatment for yourself or your child, we have an orthodontist waiting for you at one of our seven locations across Ontario.
Back to top