Invisalign Clear Aligners in Ontario
Invisalign clear aligners are available for teens and adults at Village Orthodontics. Our orthodontists in Southern Ontario can help you decide if aligners are right for you.
Healthier Smiles for Teens & Adults With Invisalign in Ontario
Invisalign clear aligners can help teens and adults achieve straighter, healthier smiles – minus the brackets and wires that come with braces. 
Whether you're looking into orthodontic treatment for your teen or yourself, Invisalign aligners may be an ideal orthodontic treatment option for teens and adults who'd like a lower profile option in terms of aesthetics.
Because of their clear plastic construction, Invisalign aligners provide a low profile look  – a casual observer may not even notice you're wearing them at a glance! And because they're removable, they also make it easier to eat all of your favourite foods, and to brush, floss and maintain your oral health during every phase of your treatment.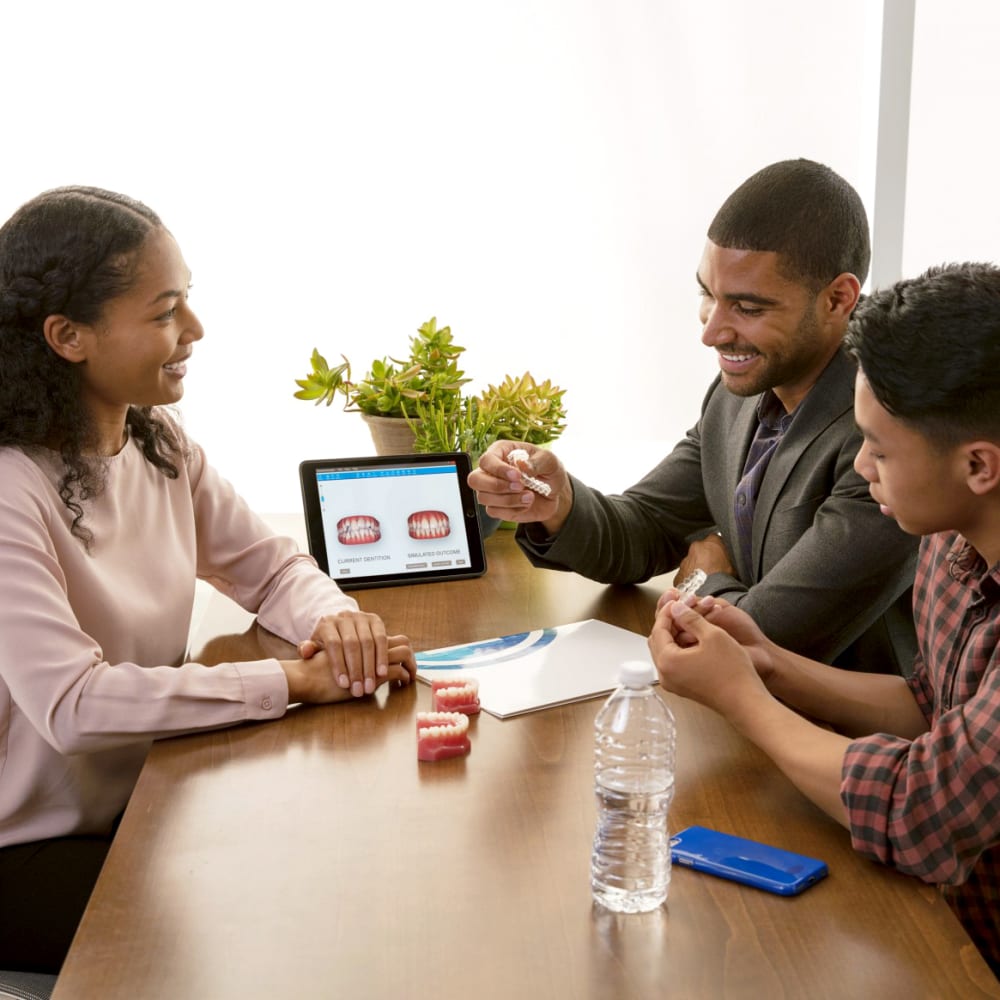 Great for Both Teens & Adults
For busy adults and teens who want to correct their orthodontic issues, clear aligners offer an alternative treatment option (vs. traditional braces) to misaligned teeth, airway issues or other orthodontic challenges.
Invisalign FAQs
Are you considering clear aligners to straighten your smile, but still have questions? Read through the answers to the FAQs below to learn more.
The Invisalign Process
Straightening your teeth doesn't need to be complicated. Here's what you can expect from Invisalign at Village Orthodontics.
Visit a Village Orthodontics Near You
Whether you're considering treatment for yourself or your child, we have an orthodontist waiting for you at one of our seven locations across Ontario.
Back to top