What To Expect At Your First Visit
Gain insight into orthodontics for adults and what to expect from treatment with our orthodontists across Southern Ontario. 
Meeting Your Treatment Needs  
If you're thinking of embarking on orthodontic treatment, you probably have questions about different aspects of your care, where to start, financial aspects, what happens after treatment is over, and more. 
Our orthodontists at Village Orthodontics locations across Ontario are committed to working with you to ensure your treatment is tailored to your needs. 
From helping you identify your treatment goals on the day you come in for your initial consultation to ensuring you feel at ease during every step of the process, we can help you navigate common challenges and achieve your treatment goals. 
During your first visit, our orthodontic team will clinically examine your smile to determine the most appropriate treatment option. We'll then help you develop a payment plan that works for you, and schedule an appointment to place your braces or clear aligners.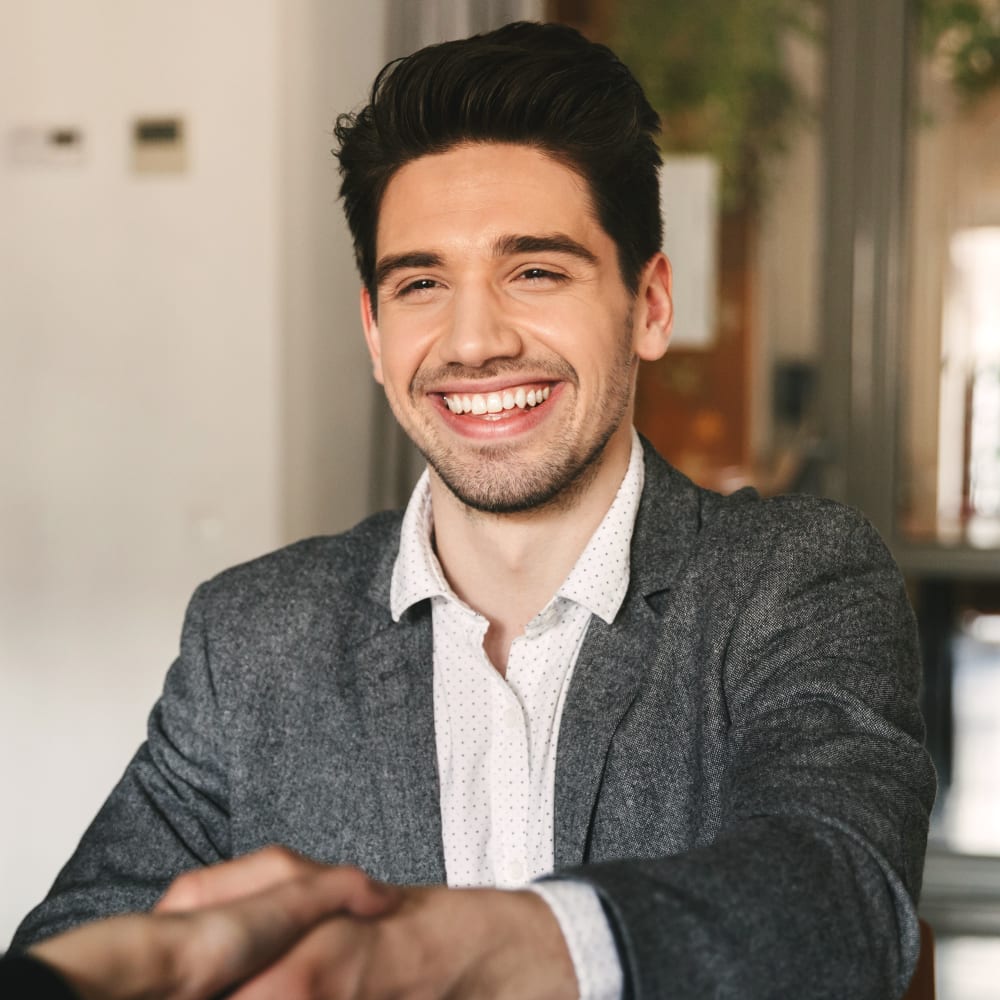 First Visit
We'll review your medical and oral health history before taking X-rays of your teeth and conducting a clinical examination so your orthodontic condition can be accurately diagnosed. We'll discuss your diagnoses in detail, offer treatment options and answer any questions you may have.
Plan Your Treatment 
Investing in orthodontic treatment is a big step. We're here to address your financial concerns. Our Treatment Coordinator will work with you to arrange appointments and build your personalized payment plan so you can focus on reaching your orthodontic treatment goals. 
Treatment Begins
Let's get started on your treatment plan! At this point, we'd typically have your custom-made braces or Invisalign clear aligners created and placed to correct bite problems, fix crowding or spacing issues and help straighten your teeth so you can have a healthier smile that's easier to care for.
Ongoing Treatment
Periodic check-ins with your orthodontist will be an important part of your braces treatment, while we can track your treatment with Invisalign clear aligners with a combination of in-person appointments and remote technology. You're also welcome to call between visits with any questions. 
Visit a Village Orthodontics Near You
Whether you're considering treatment for yourself or your child, we have an orthodontist waiting for you at one of our seven locations across Ontario.
Back to top