iTero 3D Scanner in Ontario
Our Ontario orthodontists use the iTero 3D dental scanner to take a complete digital impression of your smile in preparation for Invisalign treatment.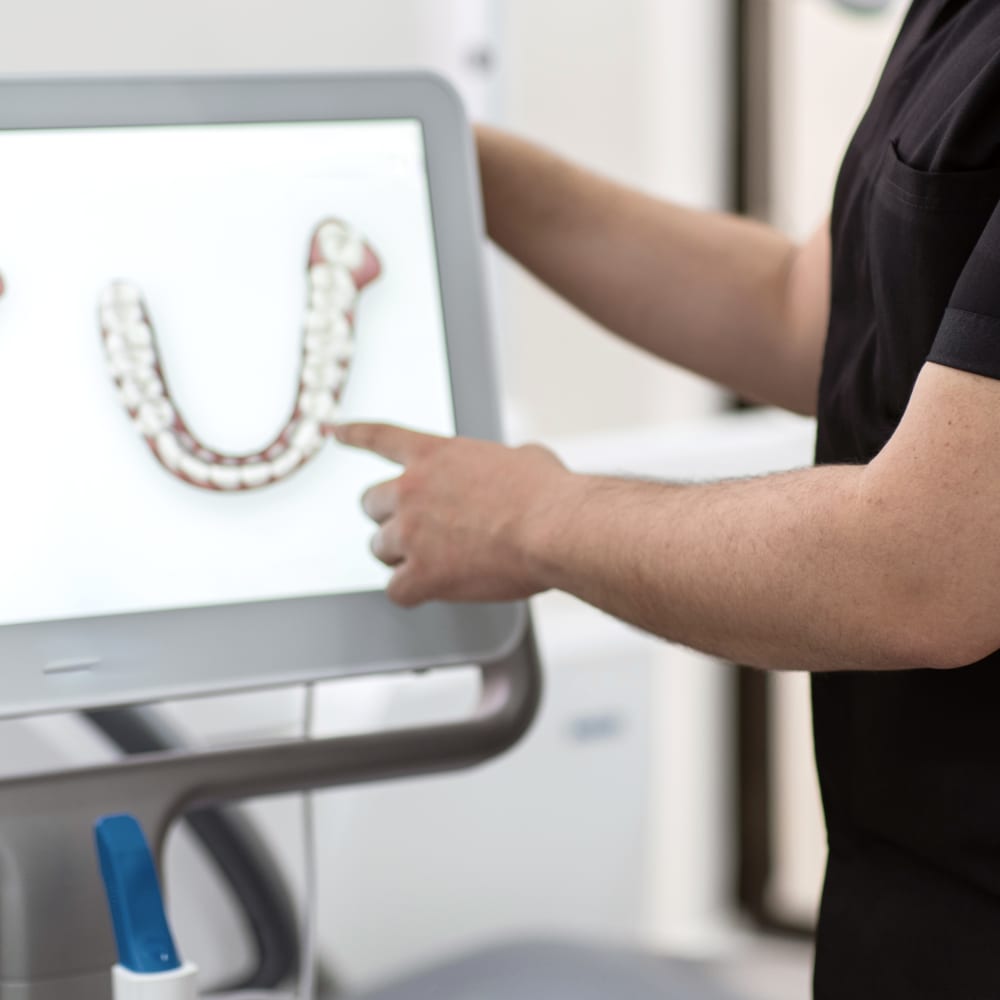 How our iTero 3D Scanner Works
Seeing how your smile may look by the end of your Invisalign orthodontic treatment can be a powerful motivator to stick to your treatment plan and maintain your smile.
To help you gain an accurate understanding of your current condition and how Invisalign clear aligners can change your smile, our Ontario orthodontists use an iTero dental impression scanner to produce 3D impressions of your teeth and make real-time adjustments to your Invisalign treatment. 
After your orthodontist scans your mouth with our intraoral scanner, you'll see an image of your smile from all angles on a monitor before receiving a 3D visualization of what your teeth may look like by the end of your treatment journey. Your custom clear aligners will also be created based on your scans.
Visit a Village Orthodontics Near You
Whether you're considering treatment for yourself or your child, we have an orthodontist waiting for you at one of our seven locations across Ontario.
Back to top