Dr. Frederick Murrell
Dr. Murrell is an orthodontist at both of our Village Orthodontics Mississauga practices, Square One area and Erin Mills, as well as our Yorkville practice in Toronto.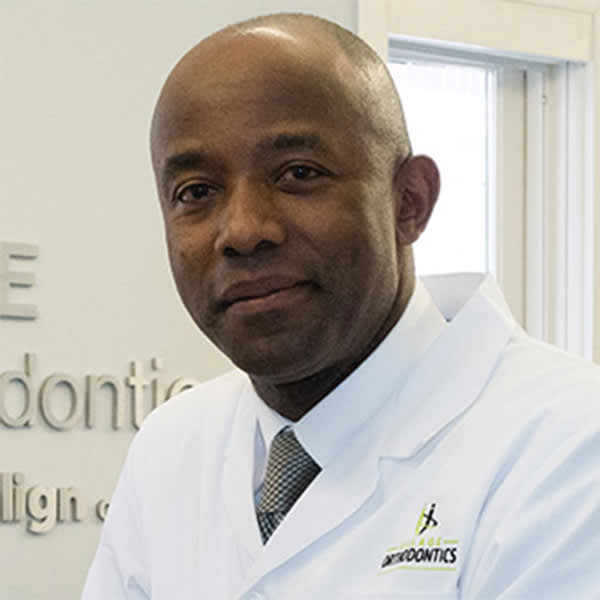 Dr. Murrell, B.Sc., D.D.S., Cert. Ortho., M.Sc.
Diplomate, American Board of Orthodontics
Dr. Murrell loves working and growing with new patients and families in the Mississauga and Toronto area, getting to know them on a personal level, and sharing many years of healthy smiles.
Dr. Murrell received his Bachelor of Science from the University of Alberta. He earned his Doctorate of Dental Surgery from the University of Toronto. After working in Northern Ontario for a year, Dr. Murrell attended the University of Manitoba, where he obtained his specialist degree in orthodontics as well as a Master of Science.
While pursuing his academic goals in orthodontics, Dr. Murrell also achieved extracurricular success as the captain of the varsity basketball team (becoming an All-Canadian athlete) at the University of Alberta and the University of Toronto. At the University of Toronto, he broke the school's single-season scoring record for most points in a season, while also leading the nation in scoring (CIAU).
Dr. Murrell was an All-Canadian member for basketball at the University of Toronto and the University of Alberta as well. As the capper to a most distinguished athletic career, in 2008 Dr. Murrell was inducted into the University of Toronto's Athletic Hall of Fame, a most humbling and cherished honour.
Community & Family  
Dr. Murrell works in the community by participating as a motivational speaker at various functions, an undertaking/responsibility that he feels most impassioned about. In addition, he is a mentor for adolescents in a program aimed at encouraging youth interest in higher education and career planning. Dr. Murrell is married to his wonderful wife Liza. They have four amazing children: two girls, Taylor and Jordan, and two boys, Sabastian and Nolan. In their spare time, Dr. Murrell, his wife, and their children enjoy the outdoors, playing golf, skiing, and travelling. Most of all they love and cherish spending time with each other.
Visit a Village Orthodontics Near You
Whether you're considering treatment for yourself or your child, we have an orthodontist waiting for you at one of our seven locations across Ontario.
Back to top